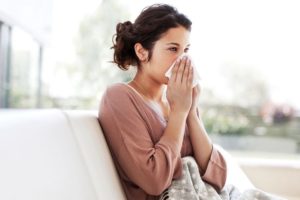 DISCLAIMER – This cold/flu regimen does not provide medical or legal advice. This regimen is for information purposes only. Viewing this regimen, receipt of information contained in this regimen, or the transmission of information from or to this regimen does not constitute a physician-patient or attorney-client relationship. The medical and/or nutritional information in this regimen is not intended to be a substitute for professional medical advice, diagnosis, or treatment. Always seek the advice of your physician or other qualified health provider with any questions you may have regarding a medical condition. Never disregard professional medical advice or delay seeking it because of something you have read in this regimen. 
The key to preventing or fighting a cold/flu is to drink plenty of liquids, get maximum rest, and consume anti-bacterial & anti-viral/fungus & nutrient-rich foods.  This memo is for information purposes only.  It is not prescriptive and not intended as medical advice.  Always research or consult with your healthcare professional before starting any dietary and/or supplement regimen.  Remove any food or products to which you may be allergic or contraindicate (interfere with) with any of your prescriptions.
Fighting A Severe Cold Or The Flu 
Drink Cold Brewed Organic Green Tea + ½ squeezed lemon + a teaspoon of raw, unfiltered honey1 (or Manuka Honey) up to four times per day2. Drink your last cup four hours before bedtime since green tea has some caffeine, albeit much lower levels than coffee.
Cold Brewed – Releases more antioxidants in the tea. Place the tea bags in a 16 or 32 oz mason jar or similar size container. Add two tea bags at 16 oz or four tea bags at 32 oz of water, add the squeezed lemon juice, and stir or shake vigorously.  Leave the jar or container in the refrigerator over night or about 8 hours and consume.
One of our favorite organic green teas is Mai Green Tea.  It's a high antioxidant tea with maitake mushrooms. Not usually available locally. Click Here to buy.
For very severe colds or flu, buy Matcha Green tea powder – most potent form of green tea. Cafe grade is less expensive. Click Here to buy online.
Add a teaspoon of raw honey.  Manuka Honey is the best; see explanation below. Make sure you let the tea cool to room temperature before adding the raw honey1. Hot water/tea kills the essential antibacterial enzymes in raw or Manuka honey.

Manuka Honey is the best for fighting colds/flu, with a minimum of UMF 15 rating or Wedderspoon's KFactor 16 rating, high in antibacterial, antimicrobial qualities, boosts your immune system, etc. Manuka Honey is the "crème de la crème" of honeys and somewhat more expensive than other honeys. So, use when you're fighting a bad cold/flu.  Otherwise, use dark raw, unfiltered honey on a routine basis, e.g., in your elderberry syrup (see recipe link below). However, include a tablespoon of Manuka honey with the dark raw honey in your elderberry syrup when fighting a bad cold/flu. Thus, you should use Manuka honey for medicinal purposes.  It also heals certain wounds (e.g., burns). It doesn't spoil, so a bottle should last for months.

Purchase Manuka UMF 15 or K-Factor 16 rated honey at Whole Foods, Publix, Wegman's, or local major grocery or health food stores, or UMF 15 online here; KFactor 16 here. Usually cheaper online.
For very severe cases of the flu or major viruses, we recommend Manuka honey with a UMF 20 rating (Very High antibacterial activities – Medicinal Grade). Whole Foods or local health food stores may have Manuka honey UMF 20. However, Manuka UMF 20 honey is usually cheaper online. Buy UMF 20 rated honey here.
Do not give raw honey or elderberry syrup containing raw honey to children under one year because their digestive systems are not mature enough to process it.1
Drink Cold Brewed Organic Hibiscus Tea + 1/2 squeezed lemon. Hibiscus tea is one of the highest antioxidant beverages. Drink once or twice daily, no more than 32 oz per day to avoid the over consumption of aluminum.   Up to 32 oz is perfectly safe & beneficial for most adults. Consume it late afternoon and evening, since it doesn't have any caffeine. We buy in bulk which is cheaper & lasts approx three months.  Our favorite brand is Starwest Hibiscus Tea.
Black Seed Oil – Take three teaspoons daily (morning, afternoon, & evening) with Manuka raw honey1 on an empty stomach. Do not exceed the equivalent of three teaspoons daily.
Avoid if you're taking a blood thinning prescription or have a bleeding disorder since Black Seed Oil naturally slows blood clotting.
Elderberry Syrup – Take a teaspoon of elderberry syrup1 up to four times per day (i.e., every 4-5 hours). You'll have to order the elderberries to make the syrup; see ordering instructions in the recipe below.  In the interim, buy Sambucol or Sambucus Black Elderberry syrup locally at a CVS, Walgreen, GNC, etc.  Not as good as the Elderberry recipe below.
Elderberry Syrup Recipe (Click Here)

Note: "Autoimmune diseases" such as multiple sclerosis (MS), lupus (systemic lupus erythematosus, SLE), rheumatoid arthritis (RA), or other conditions: Elderberry might cause the immune system to become more active, and this could increase the symptoms of autoimmune diseases. If you have one of these conditions, it's best to avoid using elderberry.3
Zinc – Zinc is critical to your immune system's response to infections. One of the best plant-based food sources in Styrian Pumpkin Seeds.  Our favorite is Wilderness Poets Pumpkin Seeds.
Eat a handful of Pumpkin Seeds three-four times per day
Vitamin D – Getting enough vitamin D is critical to your body's immune response.  If you can't get enough sunshine, then you should supplement.  Our favorite is Dr. Cannell's Advanced D Formula with calcium and magnesium.
Drink a Dave's Super Smoothie Cold/Flu fighting smoothie at least twice per day; see recipe link below.
Get plenty of rest.  Drink a calming, sleep inducing tea an hour before bedtime, e.g., chamomile.
Eat a predominantly plant-based diet. NO DAIRY.
Drink plenty of citrus juices, water, etc. Eat a half of red grapefruit twice a day, with a teaspoon of Manuka honey on top.
If your symptoms worsen or persist for more than four-five days, then consult with your physician or healthcare professional.
Disclaimer
1 – Do not give raw honey to children under 1 years old.  Elderberry syrup recipe contains raw honey.
2 – important to replenish antioxidants in the body.
3 – WebMd.com